CAS WARRANTY TERMS & CONDITIONS
Canada Auto Solutions Inc. neither assumes nor authorizes any person to assume for it any obligation or liability other than as herein expressly stated.
This warranty applies to the ORIGINAL purchaser only and is non-transferable.
All warranties shall commence on the date of delivery to the first retail buyer or put into use, whichever is earlier.
During the first 2 months after the delivery of the product Canada Auto Solutions Inc. will provide Onsite service or will request the shipping of suspected parts to a service location with freight expenses paid by Canada Auto Solutions Inc.
Computer (for example, motherboard, RAM, hard drive, power supply) and Computer Peripherals (for example, mouse, keyboard, printer, and monitor) are covered under their respective manufacturing warranty.
Products may not be returned without prior approval from Canada Auto Solutions Inc. Customer is responsible for returning the defective product in sufficient packaging to prevent damage during return. Product(s) returned as defective that proves upon inspection not to be defective will be subject to a minimum restocking fee plus return freight.
The warranty covers the products to be free of defects in material and workmanship, however, does NOT cover normal maintenance or adjustments, damage or malfunction caused by improper handling, installation done by outside service contractors, abuse, misuse, negligence, and carelessness of operation or normal wear. In addition, this warranty does not cover equipment when repairs or alterations have been made or attempted to the manufacturer's products.
The warranty shall not apply to regular maintenance required in the ordinary course of use of the above specified products, ordinary wear and tear or items or supplies ordinarily used up, consumed or worn out in the normal course of use of the products specified above.
Replacement parts will be sent out at "No Charge" upon receipt of the defective part from our customer. Alternatively, if the customer wishes to have the warranty replacement shipped prior to the return of the defective part, then the customer must pay for the replacement part at shipping. Credit/refund will be issued to customer upon receipt of defective product. Customer is responsible for loading and unloading warranty replacements.
This warranty applies only to equipment sold and used in Canada. For equipment sold and/or used outside Canada, no warranty is made or implied, except the warranty available by and through Canada Auto Solutions authorized importer/distributor in the country in which the equipment is used.
Canada Auto Solutions Inc. reserves the right to make changes in design and/or improvements to its products without any obligation to include these changes in any products previously manufactured. Correction of defects by repair or replacement shall be THE EXCLUSIVE REMEDY under this warranty and shall satisfy all warranty obligations on the part of Canada Auto Solutions Inc.
In no event will Canada Auto Solutions Inc. be liable for any special, incidental, or consequential damages based on breech of warranty, breech of contract, negligence, strict tort, or any other legal theory. Damages that Canada Auto Solutions Inc. will not be responsible for include but are not limited to: loss of profits; loss of savings or revenue; loss of use of the product or any associated equipment; cost of capital; cost of any substitute equipment, facilities, or services; downtime; the claims of third parties, including customers; and injury to property. This limitation does not apply to damages caused by breech of the warranty of title and against infringements or to claims for personal injury.
Installation does not include the following: purchase of required oil/lube and electrical work. You must have the proper electricity/air supply in place at the location of the installation. If proper electricity/air supply is not available, customer is responsible for any cost resulting from the installer having to make multiple trips to the installation site to complete the job. If the installation site is not in a condition for safe installation of the equipment, the installer is not required to complete the job.
All shop equipment must be inspected upon receipt. Make note of any visible damage or missing pieces on the bill of lading. Canada Auto Solutions Inc. will not be liable for damages occurred by the freight company if not noted on the bill of lading. Any missing parts or incorrect auto equipment needs to be reported within three days of receipt. Anything reported after three days of receipt will not be covered. Please contact us with any questions you may have.
In Canada, our valued customers are entitled to the comprehensive one-year warranty offered by the manufacturer, LAUNCH. Canada Auto Solutions team is dedicated to ensuring complete adherence to the manufacturer's warranty terms and conditions and will make every effort to fulfill all warranty obligations.
Support not available for products sold through non authorized dealers in North America including Amazon
THERE ARE NO WARRANTIES, WHICH EXTEND BEYOND THE DESCRIPTION ON THE FACE HEREOF. THIS WARRANTY IS IN LIEU
OF ANY EXPRESS OR IMPLIED WARRANTIES, INCLUDING ANY IMPLIED WARRANTY OF MERCHANTABILITY OR FITNESS OF ANY PURPOSE AND OF ANY OTHER OBLIGATIONS ON THE PART OF THE SELLER. UNDER NO CIRCUMSTANCES SHALL CANADA AUTO SOLUTIONS INC. BE LIABLE FOR ANY CONSEQUENTIAL OR INCIDENTAL DAMAGES.
"CAS WILL BE AMONG CANADA'S LEADERS SERVING THE VEHICLE REPAIR INDUSTRY"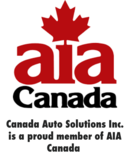 You are in advanced mode.
You can turn it off in left sidebar. To use advanced options, you will need to enter your own Google Maps API Key.
Get Google API Key